10-YEAR UAE GOLDEN VISA AT HAND FOR FOREIGN NATIONALS WITH SCARCE SKILLS
The United Arab Emirates (UAE), spearheaded by Prime Minister Sheikh Mohammed bin Rashid, have opened their Golden Card Permanent Residency Scheme to not just foreign investors, but also certain types of students and professionals. This means that Foreigners with scarce skills in the UAE can now apply to obtain a Golden Visa which is valid for an impressive 10-year period. Such foreigners include holders of doctoral degrees in medicine, electronics, programming, and engineering.
Moreover, students from certain universities and high schools may also be eligible for the Golden Visa provided they obtain top marks whilst studying in the country. This initiative aims to retain top graduates.
A key benefit of the 10-year Golden Visa is that it helps applicants avoid the lengthy renewal process which can be quite a complex one for most foreigners and companies residing/doing business in the country.
Below an overview of the qualifying criteria for the different categories –
Requirements for foreign investors to be eligible for a Golden Visa
At least one of the below conditions must be fulfilled:
A deposit of up to Dh10 million (roughly ZAR 41 million) in an investment fund in the UAE.
Owner of a company with Dh10m (roughly ZAR 41 million) in capital or a partner in a company with a share of up to Dh10m.
In addition, all of the below conditions must be met:
The investment fund must be fully owned rather than funded through a loan. Proof must be provided.
The investment should be held for at least three years.
The investor must provide a comprehensive insurance document for themselves and their family.
Requirements for entrepreneurs to be eligible for a Golden Visa
This category includes those having an existing project with a minimum capital of AED 500,000, or those who have the approval of an accredited business incubator in the country.
Requirements for students to be eligible for a Golden Visa include the following:
A Ph. D. degree from one of the top 500 universities in the world (refer to ICAfor information).
An award or certificates of appreciation in the field of the applicant's work.
Contribution to a major scientific research in the respective field of work.
Requirements for professionals to be eligible for a Golden Visa
One must own a successful project valued at Dh500,000 or more in a certified field in the UAE.
One must have approval as a certified business incubator who founded the project.
One must provide a comprehensive health insurance document for themselves and their family.
Global Competition for Skills
Evidently, it shows that that skills are globally sourced for the economic benefit of those countries, while also highlighting the global need to compete for scarce skills.
Should you wish to learn more about golden visa opportunities, and are unsure whether you may be eligible to apply for such visa, please complete the contact form below and one of our immigration consultants will be in touch.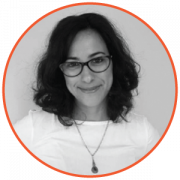 Zainab Bouziane
Immigration Consultant