COVID-19: UK IMMIGRATION UPDATE
The COVID-19 pandemic has impacted countries worldwide including the implementation of various measures such as international travel bans and "lockdown" to help curb the spread and flatten the curve. The UK government recently announced that the lockdown measures have been eased across England after more than seven weeks of restrictions. The Prime Minister added that it is too early to end lockdown measures because of the danger of a second peak, but small steps can be taken as part of a "conditional plan".
The above measures have also impacted the UK Immigration Authorities as well as their diplomatic missions abroad, and visa application centres, who are the decision-makers in the adjudication of various non-migrant and migrant visa categories for foreign nationals. The pandemic itself and control measures against it continue to impact on UK immigration matters as well as global immigration authorities and policies.
The UK Home Office announced that any persons inside the UK who are prevented from leaving due to COViD-19 whose visas are due to expire before 31st of July 2020, such persons can have their visas extended to the 31st of July 2020. They must follow a special process to request for an extension with the Coronavirus Immigration Team.
Expatriates currently in the United Kingdom
UK Visa and Citizenship Application Centres and Service and Support Centres remain closed due to
the COVID-19 pandemic. Those who can extend their status in-country, should lodge an online application and wait for an available appointment at a UK Visa Application Centre when the Centres re-open, the relevant date thereof is yet to be announced officially. An individual's immigration status will not be negatively affected as a result of them not being able to attend an appointment.
The UK Immigration Authorities have stated that individuals in the UK whose visas are expiring and cannot return to their country of origin due to travel restrictions, can have their visas extended until 31st July 2020.  Expatriates with visas due to expire would need to complete an online application to request for an extension of their visa until 31st May 2020, if expiring before then and they are unable to extend in-country.
Expatriates currently outside the United Kingdom
The UK Immigration Authorities continue to accept online applications for new and extensions of non-migrant and migrant visa categories. However, as of today, all UK Visa Application Centres across the globe are closed. English Testing and Tuberculosis Testing Centres are also affected. Applicants are advised to submit their Visa Application Forms and book a Visa Appointment when Visa Centres re-open.
Tier 2 migrant visa category holders
The UK Immigration Authority, the UK Home Office, has issued guidance confirming that Tier 2 Migrants, which inherently have a "no recourse to public funds" condition in their immigration status in the UK, are now eligible to receive funds through the Coronavirus Job Retention Scheme, also known as Furlough. Thus, employers can temporarily reduce the pay of sponsored employees to 80% of their salary or £2,500.00 per annum. As such, Tier 2 Migrants can be furloughed without impact on their immigration status should a reduction of pay be required to maintain operations during the COVID-19 pandemic.
Foreign missions
Foreign embassies and missions are currently closed until further notice. However, depending on the country, the embassy and consulate may be reached by telephone or email.
For any questions please contact Zainab Bouziane, Immigration Specialist, Xpatweb.
Zainab Bouziane
0761444888
zainab@xpatweb.com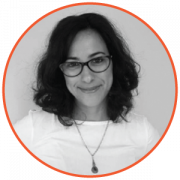 Zainab Bouziane
Immigration Consultant