UNITED STATES INVESTOR VISA PROGRAM
South African Expat Exemption – Need for Greener Pastures
As many know by now, the exemption on foreign income for South African tax residents has been amended, and the amendment comes into effect on 1 March 2020. Due to the harshness of the amendment, many South Africans are looking into obtaining second passports or starting a life elsewhere. The United States ("the US") has often been an option, for those seeking the so-called "American Dream".
EB-5 Investor Visa
The US has run an investor program since 1990 whereby individuals who want to obtain a green card in the US can invest funds in the US while meeting certain requirements, and if met, would be able to subsequently obtain permanent residency and later, citizenship. The program is here to stay, however, requirements are rapidly becoming more onerous on the individual. These requirements officially change on 21 November 2019.
Current State of Play
Before the change in regulation takes place, the investor needs to meet the following requirements to be granted an EB-5 visa:
Invest $500 000,00;
Which funds must consist of lawfully obtained capital;
In a new commercial enterprise, which is noted as an "at risk" investment; and
Which creates at least 10 jobs for US workers
Change in Regulation
As noted, the regulation around the EB-5 visa is changing from 21 November 2019. All the requirements, except one, from the current regulation remain the same. The difference is that from the effective date of the amendment, the required investment increases from $500 000,00 to $900 000,00 in order to qualify for the program.
For those who have been planning on investing in the US to one day obtain citizenship, it is becoming a whole lot more expensive.
Advantages of the Investor Program
While the obvious advantage of the program is that the investor can obtain permanent residency and later citizenship in the US, the program also provides other incentives, especially where the service provider who assists with the application, is top notch and knows where to invest. Other advantages include:
The investor does not require an offer of employment in the US or a labour certification application;
The investor does not require any particular background, education or experience;
The program extends to the investor's spouse and their children, who are under 21 and unmarried; and
Once all conditions are met and the investor receives an unconditional green card, the investment can be returned to the investor.
Act Fast
Taking into consideration the change in regulation, those who intend to settle in the US should consider jumping at the opportunity while it still lasts. With so many fly-by-night organisations punting to provide the service, it is important to perform due diligence and find a reputable provider. Having dealt with South Africans leaving, or considering leaving to the US, means one often needs to understand the options available and find reputable providers in the market for our clients. Should this idea be something one is interested in, I have always been happy to introduce clients to the best in the market – feel free to contact me at jonty@financialemigration.co.za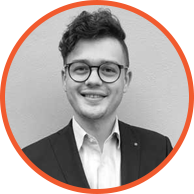 Jonty Leon
Legal Manager